Children are expensive, even without a cost of living crisis to contend with. According to the Child Poverty Action Group's most recent findings, the cost of raising a child until the age of 18 has reached £157,000 for a couple and £208,000 for lone parents.
Childcare costs can be extortionate, kids grow out of clothes in the blink of an eye, and activities such as swimming and football lessons all cost money. However, one area where parents are particularly feeling the pinch is with the price of food. The most recent official data showed that food and nonalcoholic drink prices jumped by 19% in the 12 months to April, meaning people are having to fork out more than ever to feed their children.
Given that, according to research from First Steps Nutrition Trust, there are already 40,000 babies and 184,000 young children living in UK households facing food poverty, it feels pertinent to consider the most affordable way to feed a child.
While there is an ever-increasing feast of convenient pre-made options available – the supermarket shelves are laden with offerings from brands such as Ella's Kitchen, Heinz and HiPP Organic alongside their own-brand versions – I've long wondered how much you could save by making everything from scratch at home.
With this in mind, I decided to conduct an experiment across two weeks. In week one I served entirely homemade meals and snacks to my 18-month-old, while in week two I plated up only ready-made offerings.
Although my main focus was on whether I could save money, I also wanted to explore just how feasible it was to cook everything, given that my partner and I work, my son has recently dropped to one nap, and we are out and about a lot meeting friends, attending baby groups and so on. My time is limited, and while I suspected homemade food might cost less money, I was pretty sure it would cost more time.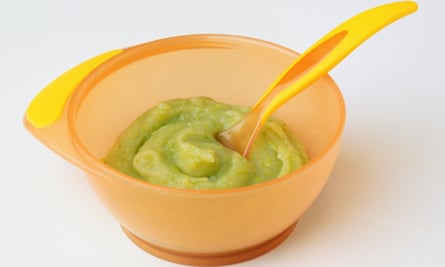 I also felt it was important to consider which option my son preferred, since him being fed and happy was ultimately the goal. I therefore decided to measure the experiment's success according to three things: cost, convenience and whether or not he actually ate it.
Read on for my findings, including where the biggest savings were made and which items got the thumbs up – and the thumbs down.
First, a small amount of housekeeping. In both weeks, with one exception in week two, I stuck to my son's usual breakfast, which required no cooking: one and a half Weetabix, a slice of Marmite on toast, a tangerine and whatever else he could snaffle from our plates. We also gave him fruit, vegetables and Greek yoghurt across both weeks – single ingredients, I determined, that didn't require cooking. I went to Tesco for both weekly shops but did top up where needed at a local Sainsbury's. And finally – full disclosure – in week one we had one meal provided by a friend and, in week two, we had one meal and one day of snacks provided by a friend.
Cost
Let's start with the most important element, then: cost. Perhaps unsurprisingly, it was cheaper to make my son's food at home than it was to buy him ready-made fare from the supermarket. Significantly so. We saved almost £15 on his food in week one – and that was despite having more items provided by a friend in week two.
In our homemade week, his food cost £29.67 and, I'd argue, he ate better, sampling things such as chilli con carne, vegetable risotto, sweet potato and chickpea curry, fruit custard and banana pancakes, among other things.
In the ready-made week I spent £44.43, and, if I'm honest, the menu felt a bit repetitive: microwave rice meals, ready-made cottage pie, a mushy spaghetti bolognese, and an absurd amount of Kiddylicious veggie straws and fruity bakes.
Snacks were, in the main, where I saved money. In week one I gave my son cheese and broccoli scones (11p a scone) as savoury nibbles, which worked out much cheaper than the veggie straws (58p a bag) that he ate in week two.
Likewise, the homemade banana pancakes (15p a pancake) were much more affordable than the shop-bought fruity bakes (44p a bake). In terms of main meals, the veggie risotto – perhaps the most stark comparison – was, at 56p, less than half the price of its shop-bought option, a Tilda Kids veggie rice pouch (£1.25).
The only things that were pricey to make myself were cocoa energy balls, which cost 53p a ball. Compared with, say, 21p for three Heinz chocolate biscotti, that is a somewhat hefty price tag. (I'd warrant, though, that the energy balls kept him going for longer – I wasn't the biggest fan of the chocolate biscotti.)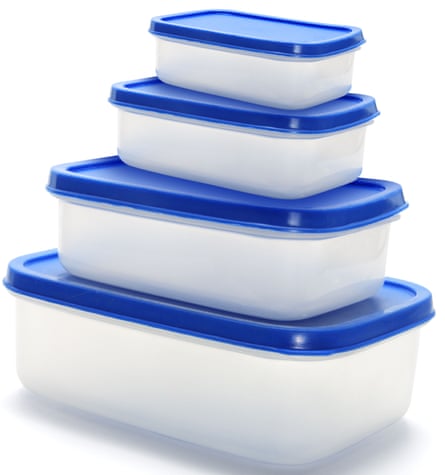 It is important to note, though, that there were hidden costs involved in cooking from scratch. Although I had some plastic containers already at home, for example, I didn't have enough to sustain a week of batch-cooking, freezing and packing up lunches and snacks for the day.
As a result, I spent £16 on plastic containers at the start of week one, although I have used them pretty much every day since.
Also, when totting up the amount I spent each week, I calculated the cost of (for instance) a single portion of rice (9p), although when it came to my weekly shop, I had to buy a full 1kg pack for £1.75. So, although it was cheaper in the long run, my homemade week did cost more at the till. During the homemade week I used a food processor – not essential but useful – as well as an oven, a microwave and plenty of freezer space. (With the exception of frozen fish fingers, none of the ready-made options needed to be kept in the fridge or freezer or required cooking.)
It is important, I think, to recognise that significant upfront costs can be a barrier for some – even if, ultimately, homemade works out cheaper.
Convenience
A potential barrier, too, is the time it takes to cook everything from scratch – and it does take time.
Frustratingly, given this is where I saved the most money, it was my son's snacks that ate into my free time the most. His dinners were simply toddler-sized portions siphoned off whatever his dad and I ate that week and, as a result, needed no extra prep. The snacks, however, not only required planning; they also needed baking, frying, mashing, pulverising and setting.
And because they weren't things I was cooking anyway, unlike the main meals, I had to find time within my days to do them.
The other thing to note is that it's harder to be spontaneous when cooking from scratch. At the very end of week one, when the cupboard was empty save for a couple of dry scones, a friend invited us out for an impromptu afternoon at a park. We had only five minutes to pack a bag and go and, alas, had very little to take with us and no time to cook anything. Fortunately, our friend brought food for the babies, so it wasn't a disaster, but it did strike me as telling: ready-made food often gets a bad rep and is certainly more expensive but it does serve a (spur-of-the-moment) purpose.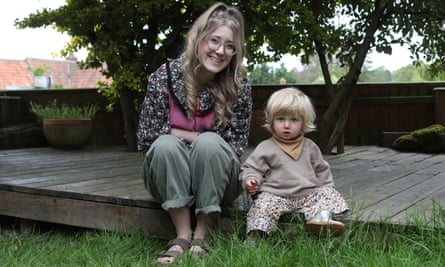 Did he eat it?
Perhaps the most important question of all. Unfortunately, week one was badly timed. My son was poorly for the first three days and, as a result, ate nothing. He turned his nose up at the risotto that I'd spent two hours cooking – and that I'd planned on him eating for his lunches all week – and instead ate only corn on the cob, Greek yoghurt and satsumas, despite me persistently plating up homemade grub.
A clear sign he was starting to feel better on the Wednesday was when he finally had a couple of mouthfuls of vegetable curry and then tolerated me spoon-feeding him homemade fruit custard.
Once he was fully recovered, it was easier to get a clearer picture of what he enjoyed. The risotto was still a no-go but the snacks – especially the banana pancakes – went down a storm and kept him fuller for longer, which meant less hungry grizzling at my ankles. (Veggie straws, I've realised, are a little like puffs of flavoured air: they distract him momentarily but he's hungry again in an instant.)
Although he didn't like the risotto, it didn't go to waste: my partner and I ate it for a week, so we recouped some money there. (I'm not sure we'd have done the same with a rejected tray of Tesco own-brand baby food.) His disgust wasn't only reserved for my cooking: he was also not a fan of the Heinz toddler pasta – bought because it boasted extra iron – and its pasta sauces. I tasted the cheese one and, to be fair, I didn't think it was great.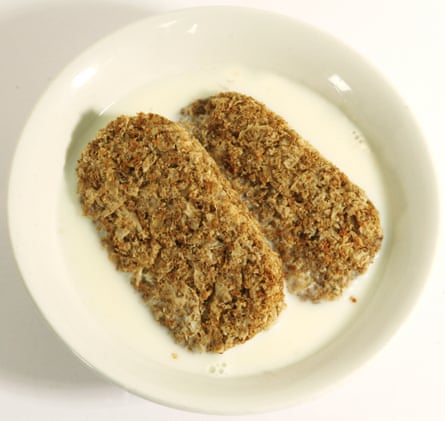 He wasn't fussed either by the pricey Organix baby muesli (I'd been swayed by the added vitamin B), preferring instead his usual Weetabix.
All in all, he behaved like a typical toddler during both weeks: eating some food while throwing a fair amount of it on the floor. The benefit of the homemade week, though, was that whatever he didn't eat, we did.
Conclusions
My main finding, then, is that it is certainly cheaper to make baby food at home. In fact, in doing so, I reduced my bill by a third.
In so many ways the homemade week was better. Not only was it cheaper, the food was more appetising than the ready-made options. Also, it was reassuring to know exactly what had gone into everything.
That said, it's been a week since the experiment ended and, although I've continued to make most of his meals from scratch, I'll admit we have returned to some easier options.
For me, the convenience of a yoghurt in a ready-made pouch outweighs the more affordable option of scrambling to find a clean plastic container and filling it with Greek yoghurt from the big tub in the fridge.
I'm aware, though, that I'm fortunate to be able to lean on convenience when I need to. Being a parent is wonderful, exhilarating, exhausting and time-consuming, and so, I'd argue, ready-made options have their place – especially the more affordable own-brand ones.
I'll never buy a packet of veggie straws again, though.
Denial of responsibility!
NewsConcerns is an automatic aggregator of the all world's media. In each content, the hyperlink to the primary source is specified. All trademarks belong to their rightful owners, all materials to their authors. If you are the owner of the content and do not want us to publish your materials, please contact us by email –
[email protected]
. The content will be deleted within 24 hours.