Best podcasts of the week: Inside the scandal of Britain's 'ghost' children slipping through the cracks | Podcasts
Picks of the week
The Story of Woman
Widely available, episodes weekly
It's with a deep sigh that host Anna Stoecklein points out that the majority of top podcast hosts are men, but she's here to drive change. With the first-ever joint interview between Hillary Clinton and Cherie Blair, plus contributions from Jess Phillips MP and Black Lives Matter co-founder Alicia Garza, she's in good company. Clinton and Blair are open about what it's like to be a first lady and how they found their niches. Hannah Verdier
Terri White: Finding Britain's Ghost Children
BBC Sounds, episodes weekly
Journalist Terri White fights the corner of children who are missing from school in her hard-hitting podcast. As a survivor of childhood abuse, White documents the killing of six-year-old Arthur Labinjo-Hughes and investigates the cost of locking vulnerable kids out of their safe place – school – during the pandemic. HV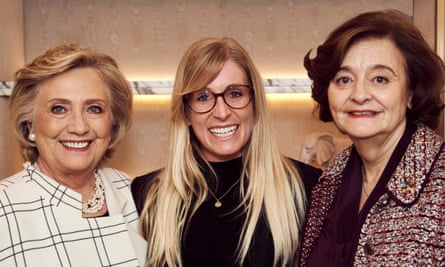 Tony Robinson's Cunningcast
Widely available, episodes weekly from today
Given the lack of preamble to this show from the Time Team and Blackadder star, its raison d'etre seems to be: Tony Robinson wants to talk about stuff. His first episode is a ramble about Stonehenge, but it's the second episode that's the really exciting prospect – a look back on Blackadder featuring Miriam Margolyes. Alexi Duggins
Bang On It
BBC Sounds, episodes weekly
"Can we talk about being in your 40s? It's actually outrageous." Comedians and good pals Michelle de Swarte and Laura Smyth zip through snappy half-hour chats about everything and anything, from putting up too many boundaries to varicose veins and the constant pressure to "book things!". Hollie Richardson
The Trust Race
Widely available, episodes weekly
Have recent events affected your trust in science? The effectiveness of wearing a mask during the pandemic is an interesting – and divisive – starting point in this series funded by an EU project that investigates public trust in expertise. Hosted by scientist Shane Bergin, it hears from experts from all corners for a thorough examination. HR
There's a podcast for that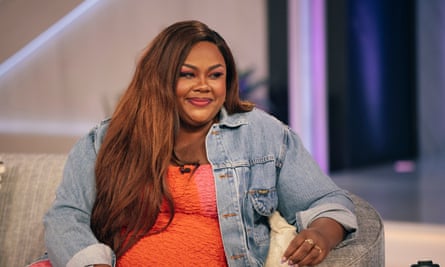 This week, Hannah Verdier chooses five of the best podcasts with one host, from Katherine Ryan's laugh-out-loud life stories to Nicole Byer's solo journey to figure out why she's single
Katherine Ryan: Telling Everybody Everything
Ryan is no stranger to the standup scene, but it's impressive to hear how she comes up with enough material to pump out an hour of stories about her everyday life. From becoming a pigeon on The Masked Singer to the pain of working through mastitis, nothing is off limits. In one of the early episodes, she addresses her experience of baby loss in a moment that's moving and full of empathy for others in the same situation. Week in, week out, her way of looking at life is as funny and savage as you would expect.
Savage Lovecast
Dan Savage is the daddy of sex and love advice that's beautifully open and inclusive. His long-running podcast started out as a joke, turning the tables on straight advice columnists, but he soon became a force to be reckoned with. Not only does he answer listeners' dilemmas, but he stands up for their rights, too. If you're comfortable talking about kinks, squirting and swinging, you'll find it an entertaining listen. And if you're not, dive in for a full education from the man who never judges.
Cautionary Tales with Tim Harford
Economist Tim Harford's tales of human error are compelling and even strangely soothing as a bedtime story, despite their many warnings. His evocative monologues cover subjects as diverse as Sir Clive Sinclair and his early version of the electric car, and how Harold Shipman's crimes went unnoticed for years. There's also Florence Nightingale, Billy Joel and Galileo. As Harford says: "Learning from other people's mistakes is a lot less painful than learning from your own." Of course nobody does, but that doesn't make hearing about them – in Harford's laid-back style – any less tempting.
You Must Remember This
What Karina Longworth doesn't know about popular culture and scandal isn't worth thinking about. With a voice that's like a gossip column come to life, Longworth dishes up her painstakingly researched history of Hollywood and beyond. Her early episodes take in the complicated back stories of old-school stars such as Rudolph Valentino, Mae West and Gina Lollobrigida, but her more recent focus on the 1980s is just as complex. Start with 1985, when Rock Hudson was the catalyst for the mainstream media to face up to the Aids epidemic in a climate of fear.
Why Won't You Date Me? With Nicole Byer
Comedian and Nailed It host Nicole Byer has been trying to figure out why she's still single since 2017 on her consistently great podcast. Her guests – a mix of friends and fellow comedians – are happy to help. Nope's Keke Palmer gives tips on how to hack into your partner's phone, while Law & Order's John Stamos offers a Tinder bio rewrite ("Look who it's attracting: weirdos.") Byer is warm, hilarious, vulnerable and massively honest about the difficulties of dating, never sugarcoating her situation.
Why not try …
If you want to read the complete version of the newsletter please subscribe to receive Hear Here in your inbox every Thursday
Denial of responsibility!
NewsConcerns is an automatic aggregator of the all world's media. In each content, the hyperlink to the primary source is specified. All trademarks belong to their rightful owners, all materials to their authors. If you are the owner of the content and do not want us to publish your materials, please contact us by email –
[email protected]
. The content will be deleted within 24 hours.