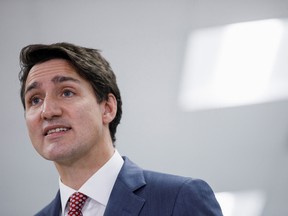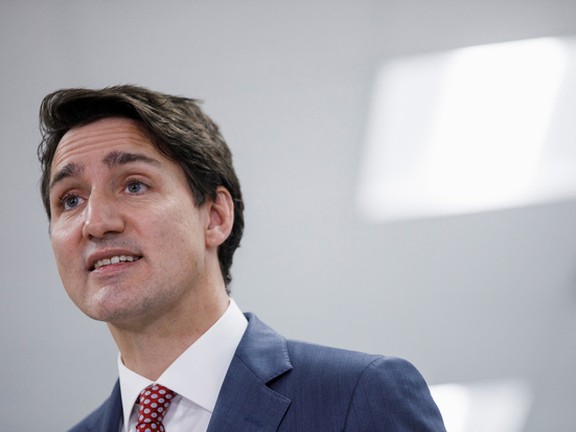 Article content
Money sent to prisoners, people who didn't live in Canada, even dead people, plus billions wasted on vaccines that were never used. Those are just some of the findings of the latest federal report from the auditor general.
Article content
We all expected some level of waste during the pandemic spending frenzy, Tuesday's report from the auditor general shows it was next level. In her special report to Parliament on COVID spending, Auditor General Karen Hogan said that while the government was able to put forward some programs in record speed, there was plenty of waste after the fact.
Article content
Hogan found that the government paid for 169 million vaccines but by May 2022 just over 84 million had been administered. A further 32.5 million doses, worth $1 billion, were donated to other countries while the rest remain expired or unused and about to expire.
That's billions of dollars' worth of vaccines but like many Canadians, I can easily cut the government some slack on this front. In the face of a once in a century pandemic, I'd rather have too much and pay too much than not have enough.
Article content
There's plenty to be critical of their vaccine rollout from first partnering with a Chinese company to their late to the party attempt to secure available doses elsewhere, but wasting some money to secure the health of the population can be forgiven — to a degree.
The waste on financial support programs is another matter entirely.
In her report, Hogan isn't looking at waste as the programs are established in record time. In fact, on that count, she gives the government high praise, it's the lack of follow through in coming months that is the problem.
We can all understand in those early days as people were ordered to stay home, as businesses were forced to close that some money in support programs would go to the wrong place. Months later, as programs were established and verification systems were in place that is less understandable and not something that is easy to forgive.
Article content
"We found that overpayments of $4.6 billion were made to ineligible individuals, and we estimated that at least $27.4 billion of payments to individuals and employers should be investigated further," Hogan said.
Among the individuals who received money they shouldn't have, $1.6 billion went to people who quit their jobs, $6.6 million went to people who were in jail the whole time, $3.3 million went to people who don't live in Canada and $1.2 million went to dead people.
That's just a taste of the waste.
There was also $15.5 billion paid out of companies who claimed to have lost a certain amount money to qualify for benefits but who submitted different numbers on their GST/HST claims.
"I am concerned about the lack of rigour on post-payment verifications and collection activities," Hogan said.
Article content
That's an understatement if ever there was one.
Some of these programs lasted well over a year, the early mistakes should have been caught and corrected but they weren't.
All through the pandemic, whenever they were asked about problems in the system or overpayments, the Trudeau Liberals denied there were issues. They would proudly proclaim they had Canadian's backs during the pandemic.
Turns out, they had that and more.
According to this audit, after tax income across all income groups rose by 5% between 2019 and 2020 thanks to government support programs. That increase ranged from 16% for those making $25,000 and below to a 7% increase for those earning $71,000 a year and less to a 2% increase for those making up to $162,000.
The audit found that earned income decreased by a median amount of $1,600 but the Trudeau government more than made up for that.
Millions of unused COVID-19 vaccines will expire at end of year: Auditor general

COVID-19 benefits helped economy rebound, but post-payment verification lacking: AG
"However, the median government transfers doubled from $8,200 to $16,400. This was due mainly to COVID‑19 income support programs," the audit states.
Some supports were clearly needed, others were used as vote buying schemes. It's too bad Trudeau put so much emphasis on the latter.
Denial of responsibility!
NewsConcerns is an automatic aggregator of the all world's media. In each content, the hyperlink to the primary source is specified. All trademarks belong to their rightful owners, all materials to their authors. If you are the owner of the content and do not want us to publish your materials, please contact us by email –
[email protected]
. The content will be deleted within 24 hours.